HTML
A very special friend of mine gave me this picture. And I have to say it's about right on the mark. I'm frustrated with learning HTML. I think I'm going to hit Webmonkey and see what I can learn there. I think it's rather like learning another language. But I am determined.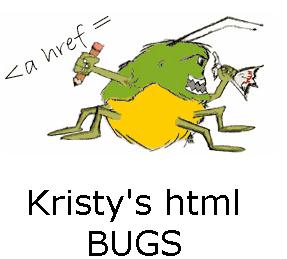 If you have any suggestions for my new endeavor please email them to me....

11/05/2001
tee hee...the PoeticaL version!